What people are saying
Take a peek at some of the people we've helped design adventures for!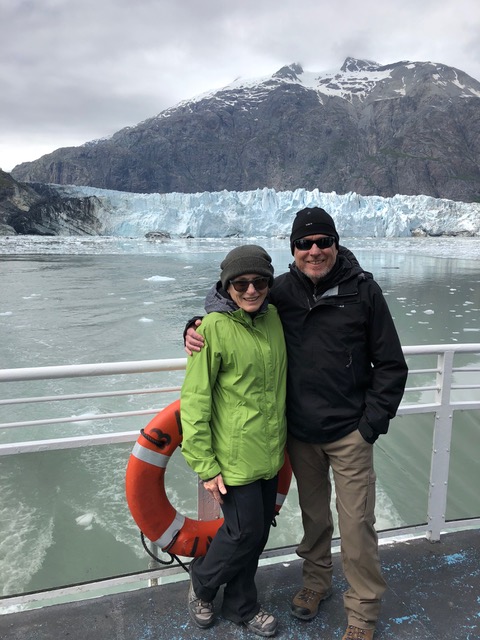 JUNE 2018
Alaska has long been on our list of places to visit and as we started planning, we decided to work with Mary at Living Big Travel. Best decision we made!

She listened thoughtfully to our interests and desired experiences and created an ideal Alaskan Adventure that exceeded our expectations. The accommodations, time in the backcountry, the local cuisine, charming towns, outdoor adventures & activities gave us the cross section of Alaska we had envisioned.

For any big trip like this we will always use her!!! If you are thinking of going to Alaska—GO. And if you do, use Mary.
Tim & Dana:
honeymoon to Chiang Mai, Bali
DECEMBER 2018
Mary and the Living Big Travel team were the best money we spent on our honeymoon! They took us from largely unplanned three months out to a detailed 16 days of amazing adventure. Mary and the team helped us figure out the timeline of events (or the puzzle, as Mary likes to call it) to best maximize our dollar. She also opened our eyes to some amazing experiences—Chakra rituals in Ubud! Elephants in northern Thailand! We would recommend Living Big Travel to anyone looking to get the most out of their honeymoon.
Quisha & Rasheid: a trip to Europe
DECEMBER 2018
This was our first time traveling to Europe, and more importantly, my first time on a plane for so many hours. I started out trying to plan the trip on my own and immediately became overwhelmed. I contacted Mary, and she put me at ease. Fear and worry turned to joy and excitement. Every step of the way, Living Big helped us design the perfect trip for us. With Mary and Bailey's help, we traveled seamlessly through four cities in 3 weeks. They provided us a detailed itinerary, which gave us the comfort and confidence we needed to maneuver in each new place. Thank you Mary and Bailey!! You are absolute travel gurus!
SUMMER 2018
Thank you for being the CEO for our family trip. You and your team executed beautifully. If I had done this trip myself, I am sure we would have had a very different experience (and a lot of bickering for sure!) Having everything at our fingertips on the phone with the docs was so, so helpful. All the detail you provided made all the difference. The planning process was very easy and straightforward.
NOVEMBER 2018
We loved working with Mary and her team at Living Big Travel and would highly recommend her for putting together a fun and unique adventure vacation. We hired Mary to plan and help book us an adventure honeymoon down in Patagonia. Mary was very communicative throughout the planning process and made sure to confirm whether we were good with her plans at every step of the way, which we greatly appreciated.
We were very pleased with the travel itinerary that Mary put together for us. Despite never traveling to Patagonia, she did a fantastic job incorporating our wishlist items and adhering to our cost preferences. She definitely did her research and found great activities that we would have never found! And we were very appreciative of her patience, as there were times where we wanted to add a new activity and Mary would re-organize plans to make sure it worked! And we were on a bit of a time crunch, so Mary was very good about turning around items within a short deadline so that we didn't lose out on an opportunity.
Mary was also incredibly helpful and attentive while we were on our trip. She made sure to check-in to make sure we arrived at destinations, and was incredibly responsive via email/text when emergencies came up. On one occasion, we missed our initial flight, which threw the rest of our travel plans off the rest of the day. Mary immediately took action, made a couple of calls to vendors to alert them of the travel plan change, and drafted up some backup options for us. We were so thankful—we would have been totally lost otherwise!

Tricia & Dalton: Florida Keys
JANUARY 2019
We had Living Big Travel plan our honeymoon to the Florida Keys! Amidst wedding planning, we didn't want to add another thing to our plate. They turned a very stressful process into something fun! They asked us enough questions to really get to know us, so that our trip felt personalized. Not only that, the Final Travel Advisory was so convenient and easy to follow. We look forward to using Living Big for our next adventure.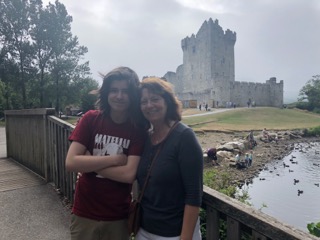 SUMMER 2018
My 16-year-old son and I traveled to Ireland for a 3 week trip in July of 2018 and we had Living Big Travel design the trip for us. Mary first interviewed us to discover our interests and then proceeded to develop a plan. Her attention to detail and depth of experience served us so well that fairly early in the trip my son remarked, "This Mary person is a genius!" The whole trip just ran so smoothly! Mary took care of everything from booking accommodations, train reservations, car rental, restaurant recommendations… The schedule was beautifully prioritized and flexible enough to allow us down-time when needed. And it was the perfect mix of culture, politics, history, and outdoor activity. Mary listens to who you are, what you are looking for, and delivers! I highly recommend Living Big Travel to design your next vacation!
Brian & Joan:
family reunion with 30+ in Sunriver
SUMMER 2018
Mary put together everything we needed for a perfect family gathering of 30 people, babies to young adults coming together in Sunriver, Oregon from several different west coast cities. She found just the right sized homes on the same street, had a caterer deliver a steaming hot dinner for the first night. She set up and organized activities for all ages for a week, taking into consideration logistics, parking, how many cars we might need, items to bring and meals, if needed. She covered so many details, and it made all the difference for a very successful gathering.
JANUARY 2019
In the fall of 2018, my wife and I decided to visit Cambodia & Vietnam in early 2019. We were referred to Mary by a friend of ours who raved about Mary's service on her own trip to Thailand. To this point, we had always planned & booked all our own global travel, and had never used a service like LBT before—but we knew little about SE Asia so wanted a real expert to help us. We soon came to appreciate, first-hand, the excellent service Mary provided.

The Cambodia segment of our trip was largely arranged by a workgroup we were traveling with, but Mary was solely in charge of our entire Vietnam experience, and all travel. Mary started with determining our budget and priorities by interviewing us and presenting options. She then put together an itinerary that reflected our choices, informed by her direct expert experience with various properties, restaurants, and local service providers. Our trip, through Hoi An, Ha Long Bay, and Hanoi, was exceptional. The fee Mary charged was modest for the trip budget and overall service we received—which completely freed us to simply 'show up' and enjoy everything Mary laid out for us. I would not hesitate to hire Mary again and recommend her enthusiastically.
Victoria: a solo European adventure
SPRING 2018
Mary did more than plan my first trip to Europe. She listened to my story and created a journey personalized to my growth and goals. She was a phone call or email away when any travel delay arose, and she was gracious, kind, and fast to reroute when I was inspired to change my plans along the way. I could not have had the life-changing, heart-opening experience I did without Mary and her Living Big team.
Aimee: a family European adventure
DECEMBER 2018
As a working mom of three nearly grown boys (and a new daughter-in-law) I was dreaming of a special trip with all of us, but it seemed so overwhelming to plan and coordinate. A friend gave me Mary's contact information and spoke so highly of her that I had to call. I explained what I was hoping to accomplish, and Mary took control from that moment. I felt like the weight of the world was lifted off of my shoulders and anxiety turned to excitement. Mary exceeded every expectation I could have imagined. She carefully planned each segment of our 2 week trip and was always sensitive to my budget. She reserved restaurants that we never would have found. At one point in Vienna we walked to the front of a 3-hour line and were shown straight to our seats! Our lodging was perfect! She set up food tastings and even a cooking class in Prague with a woman whose family had cooked for the Czar (one of our highlights!) She organized a ski trip (we are not a big skiing family, so it included detailed instructions—another highlight!) It was the perfect blend of scheduled and free time. I will never plan another trip without her—she knows everyone, everywhere, and it really does make a difference!
Caitlin & Jon: New Zealand and Australia
SPRING 2019
We used Living Big Travel for our honeymoon because after planning a wedding I didn't have it in me to plan a big 3-week Australian and New Zealand adventure. I'm so glad we hired Mary to help us! I just told her our vision, our travel style, and the top things we didn't want to miss, and then she took the planning off my plate. It was so worth it and we had a dream honeymoon thanks to Living Big.